Looking For Some Beautiful Cards For Your Wife Online?
posted by
Love Kate's
on
January, 07, 2019
in
Occasions
tagged with
Occasions
Valentine's Day is just around the corner.
That means it's time to pour all your feelings into a brand new card for the special day. Here at Love Kates you can find a plethora of wonderful, handmade cards for your wife here in our online range.
There are cards that resemble romance, humour of the occasion and simply show how much you admire the love of your life. Whether you know they'll prefer a more minimalist approach or something with a lengthy verse, we've got you covered.
Make them laugh with a bawdy greetings card or perhaps make them cry with happiness at a poetic piece. Whichever you choose, we're confident it can leave a positive impression for the set up of the special day.
One of the most innovative designs we have available includes the inventive pop up cards. These adorable designs can act as ideal decorations to celebrate the special day while still acting as a symbol of love towards your partner.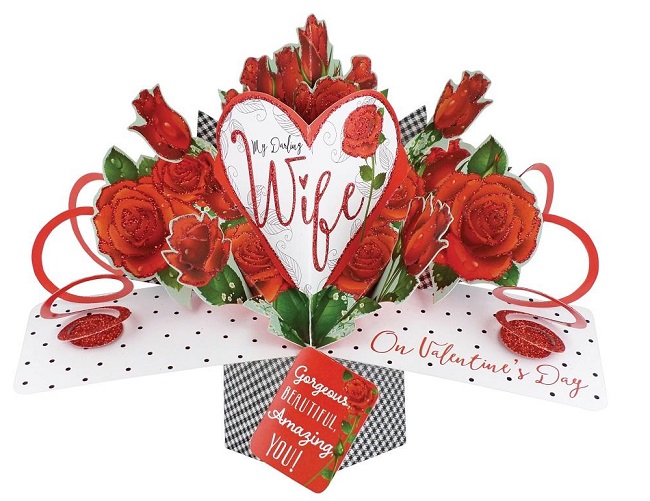 As part of our service, we can even provide you with direct delivery support. This means that if you can't give your card to your wife directly, due to overseas work or similar, we can send it to them with a handwritten message to ensure it arrives on time and with your special message.
Don't wait to get your hands on original designs and find out more via our website. You can also give us a call 0800 1777 255 for advice during your purchase.
There are no comments for this post, be the first to leave a comment below.