Beating The January Blues With Love Kate's
posted by
Love Kate's
on
January, 01, 2019
in
Love Kates
tagged with
News
Calendar
Once Christmas is over, it seems that many of us head into the new year feeling sluggish and down. The lead up to Christmas is full of presents, parties and celebrations, then suddenly it's all over and the tree is back up in the loft. Having said this, it's understandable that many people suffer the blues throughout January. At Love Kate's HQ, November and December are chaotic for Kate and her elves whilst January is relatively quieter. This change in seasons and feelings has encouraged Kate to think about why the January blues exist and how they could be avoided. Kate says, "It feels a shame for so many people to begin a new year feeling glum, it's much like starting a race with your eyes shut". We all agree with Kate, so we decided to look into the topic in more detail.
In order to look at beating the blues, we had to work out why they exist in the first place. It seems that a mixture of cold weather, lack of sleep, too much food and drink and a pinch of financial discomfort is enough to make us down in the dumps, we're not surprised! When all of these January delights are realised at once, it makes a lot of sense for people to feel fed up. However, we think we should all try to embrace January with a sense of determination to make the upcoming year a great one. As this is easier said than done, we've crafted a little list of tips to help everyone survive January with a smile.
1) Plan your next escape
A survey found that out of 1,000 people interviewed, almost three quarters of them said that going on holiday makes them happy. Whether it's a weekend in Butlin's or a Mediterranean cruise, a breakaway can lift your spirits massively. Many people are skint in January, so we thought why not just start looking and planning for your next break? You could spend those dull, wintery evenings looking for holidays and planning something exciting.
2) Try something new
We think that a new year is the best time to embrace a new you. In order to challenge and excite yourself in January, you may have to feel challenged. For example, you could learn to cook, knit, dance or even play an instrument. You could do this by yourself or with a friend and hopefully you'll be too busy to think about the reality of January.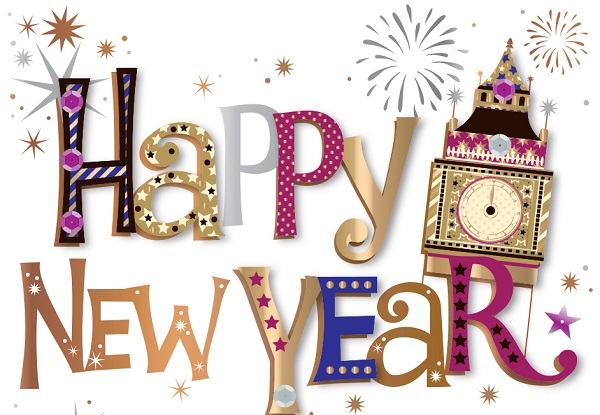 3) Send a card
December is renowned for exchanging cards and gifts, whilst January is renowned for tidying them all away along with the decorations. We have looked in to the psychological effects of receiving/sending cards many times here at Love Kate's, so we know that it has a really positive effect on people. This is why we're suggesting for you to send a card in January. You could thank your loved ones for a good Christmas as well as the gifts you received. Furthermore, you could wish them happiness and health for the new year or even set them a few fun challenges to lift their blues. Here at Love Kate's, we offer a fantastic range of Happy New Year cards for you to choose from.
We hope that you may be feeling more positive about the upcoming new year, and we wish you good luck in beating the blues and having a brilliant January. Love Kate's, x
There are no comments for this post, be the first to leave a comment below.